Whether which area you live, there may not be a long months each year where your home need a regular cooling or constant heat.
This is actually a necessity especially in Dublin, however the yearly temperature changes indicating we need both. Thus, most of us prefer to have a heat pump designed for warming your home during winter months and cooling them during summer. Also, there are heat pumps that are designed for showers such as stuart turner pump for cooling or heating your water instead.
Furthermore, we provide you some advantages of stuart turner pumps and the basic ideas how it works and install.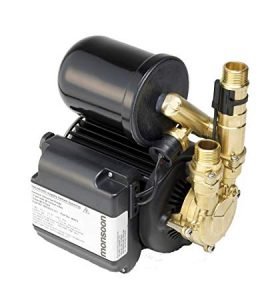 #1: The Benefits of using Stuart Turner Shower Pumps
This type of water pumps usually built to last, and gained a worthy name in the pump industry particular in manufacturing solid and well-built pumps.
However, nothing "lasts forever" and pumps usually – comes the time that it need to be replace – the parts after 8 to 10 years maximum. It's not that bad at all for a shower or water pumps! Nevertheless, do not worry since there are several home service provider that are capable of stuart turner pump repair as long as the motor is still okay.
Tip: It is more practical to repair your shower or water pump instead of buying new that may cost you more or less €1000 for the pump and for the installation.
When your stuart turner pump does not function well, it can be easily repair even in your own home. It takes usually less time to fix it than installing another expensive water pump.
#2: Consider the Location
When selecting a pump, you have to consider the installation place. Take note, pumps are more efficient when pushing instead of pulling water. And as much possible your pump must be installed on the floor next to the hot water cylinder.
Note the consideration below:
The pumps must be installed wherein it can easily access for servicing when necessary.
Remember the air locks increase when the pump is placed vertically away from the hot water cylinder.
Pumps that are placed in loft are prone of risk especially of frost damage so it should be sufficiently insulated.
When you decided on a pump for your specific requirement, you need to purchase and install it properly. And when you begin the process of installation, consider the steps below:
Make sure the pump has a cold water supply which is separated from the cold water storage tank.
If pump is designed to accept 15mm inlet pipe work, make the supply up to 22mm as possible. You can reduce down to 15mm to feed the pump and stepped back to 22mm.
The isolation valves must be fitted first to allow for future maintenance
When you install a pump by using copper piping and solder fitting. You should avoid flux contact on either plastic part because this can lead to plastic erosion overtime.
Another reminder, all plumbing or electrical setup for equipments should be checked and installed by a competent Heating Engineer. What we have shared above is for general guidance. If you need further advice or information our skilled teams are happy to serve you!